So these are the few colors I'm finally done with. I'm very happy with how they come out. I also swatched these so you could see what they look like on the skin. Still working on more colors but these are the ones for now. Definitely testers. In the above picture, the first is like a pink melon, the second is sort of a dark brick red with glitter, the third is a lime green but more on the olive side, the fourth is a regular old purple with glitter, the fifth is a light baby pink with glitter, and the sixth is a light blue with glitter.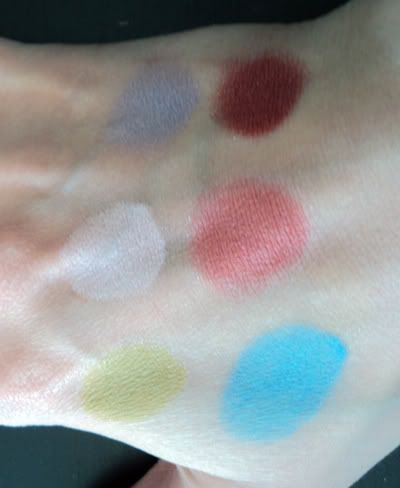 -These two just regular light.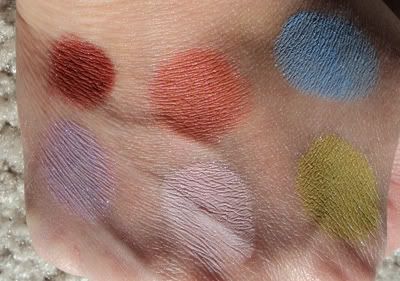 -A day light picture.