A couple of months ago I made a trip down to Toronto for IMATS (International makeup artist trade show) and spent the day shopping, learning and watching makeup demonstrations. I stopped by at the OCC (Obsessive Compulsive Cosmetics) booth to pick up a few products. They gave me a few items to review, one of the products they gave me was a nail lacquer called tattoo. This product is brand new and I don't think it's even on their website yet for ordering. It's a very dark forest green like but almost black in some lighting with a hint of green. Hence the name tattoo, it looks like the color of a faded tattoo which I think is pretty cool. I tried it recently and I love the results. You only need one coat of this polish but you can apply two if need be. A little goes along way. This is probably some of the best nail polish I have ever used so far. I've been wearing this color for 5 days now and still no chipping. I did how ever apply a coat of clear polish over it for protection, I always recommend one or two coats of it over your color.
Each nail lacquer is $8.00 and totally worth the money. In my opinion this is way better than OPI. I'm not sure about China Glaze since I have never tried it but have heard nothing but great things about it and have read good reviews. OCC also offers a discount to MUA's at 20% off, so you can't go wrong! The polish is an easy application and dries very quickly, they are also very pigmented. These polishes are definitely camera ready and ideal for editorials, a must for any MUA or manicurist. My pictures below: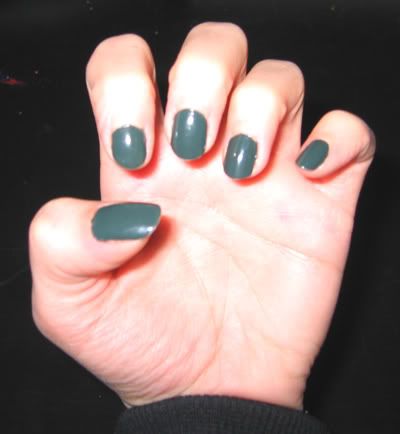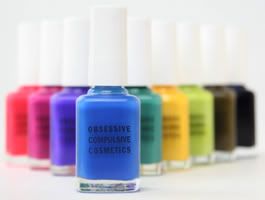 Image from occmakeup.com, go here for more!