I've been meaning to review Naked Cosmetics for a while now and have finally gotten around to doing so. Their slogan is if it's not naked, it's not natural. They claim to be the purest and most natural makeup that exists and is made of 100% oxidized mica. I will be reviewing 1 of 4 Naked Cosmetics collections that I own and will be doing the other 3 very soon. This collection is called Urban Rustic, it's mostly golds, coppers, and browns. All collections come in 6 colors in individual jars with screw on lids that are .5 oz each. I love this makeup because you can do so much with it, it's not just for eyes.
I'm not sure when this company started, but spotted them at a Canadian Makeup show in Toronto in 2007. Not knowing who they were I immediately wanted to buy some of their products from their booth. I bought the Broadway collection and Shock Effect collection, both are very bright colors. The packaging is a bit messy since the jars do not have the sifters on them, they are just open with the lids of course. So application can be a bit messy but the color pay off is amazing! You can apply them wet or dry, but I would recommend damping your makeup brush to get a better and more intense effect.
I did mention their products aren't just for eyes right? Well not only can you use it for eye shadow but you can use it for eye liner, nail polish, lips, bronzer, and temporary hair highlights. Yes it's a lot but it's really cool that you can do so much with one product. They do make their own eye primer and lip gloss which is clear, you can mix these with the mica to produce your own lip gloss or eye liner. For nail polish, they say use clear polish and mix the mica in to it to get the color you want, you can mix more than one color to make your own custom color polish. To make bronzer, add a white lotion to a small amount of color desired and mix then apply to the face. Last of all for temp. hair highlights, they say to just brush it on in the desired pieces of hair and set with hair spray.
Would I recommend Naked Cosmetics? I say yes, it's awesome as an eye shadow. I've only used it as a lip gloss besides as a shadow and found it to be hard to apply but with the right lip gloss I'm sure it can be done. Their product goes on very smooth and is very pigmented. Urban Rustic is a great selection of colors, usually I'm into neons and bright colors too much but this set really caught my eye. Do use powder under your eyes or a tissue to catch the falling shadow since application of the product can be messy. For more info go to: nakedcosmetics.net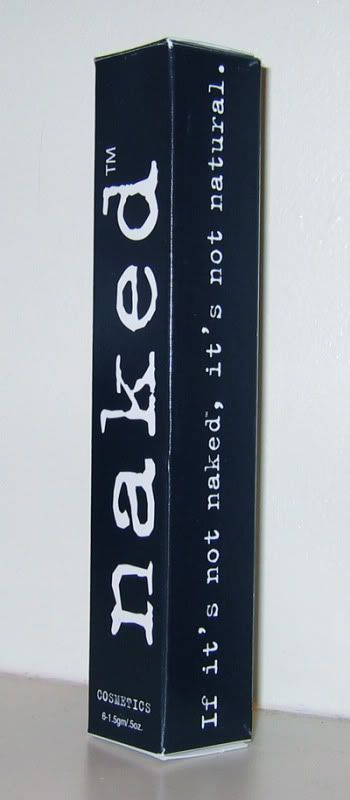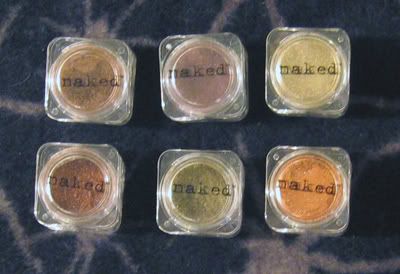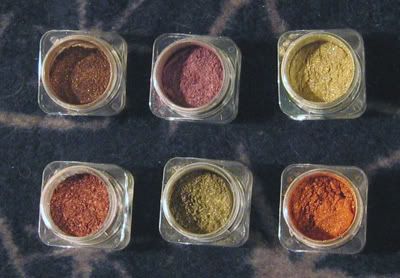 Below are swatches of Urban Rustic!